Get to know the Ostprignitz region
Kemper Hof isn't the only place where you can explore nature.
There's also a lot to explore in Brandenburg's Ostprignitz region.

Furniture building workshop at the Kemper Hof
Furniture building workshop at the Kemper Hof
Workshop leader Malte Boll aims to unleash your team's creativity! Working together closely reveals behavioral patterns, attitudes, and hierarchies, and helps optimizing communication for a more productive future.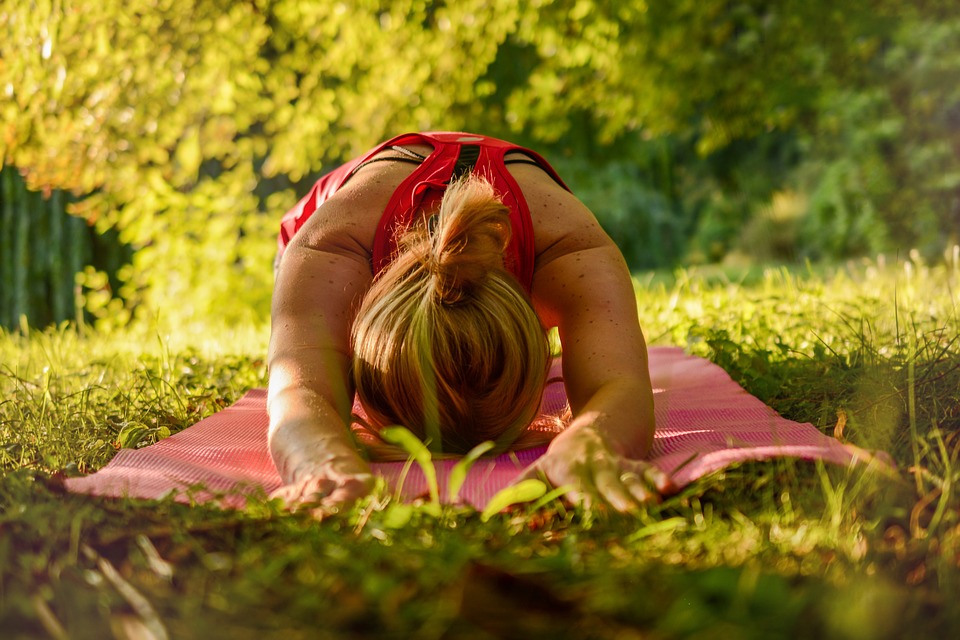 Yoga at the Kemper Hof or in Neuruppin
Yoga at the Kemper Hof or in Neuruppin
Start your morning fresh or end the day with a strenghtening yoga class. The dedicated team of the YOGAZENTRUM Neuruppin– consists of seven experienced yoga teachers – who can teach in German or English. The lessons can take place directly at the Hof or in the YOGAZENTRUM Neuruppin, which can be reached by train in aproximately 20 minutes. For an individual offer and further questions, send an email to mail@yogazentrum-neuruppin.de or call directly at +49-176-27177626. https://yogazentrum-neuruppin.de/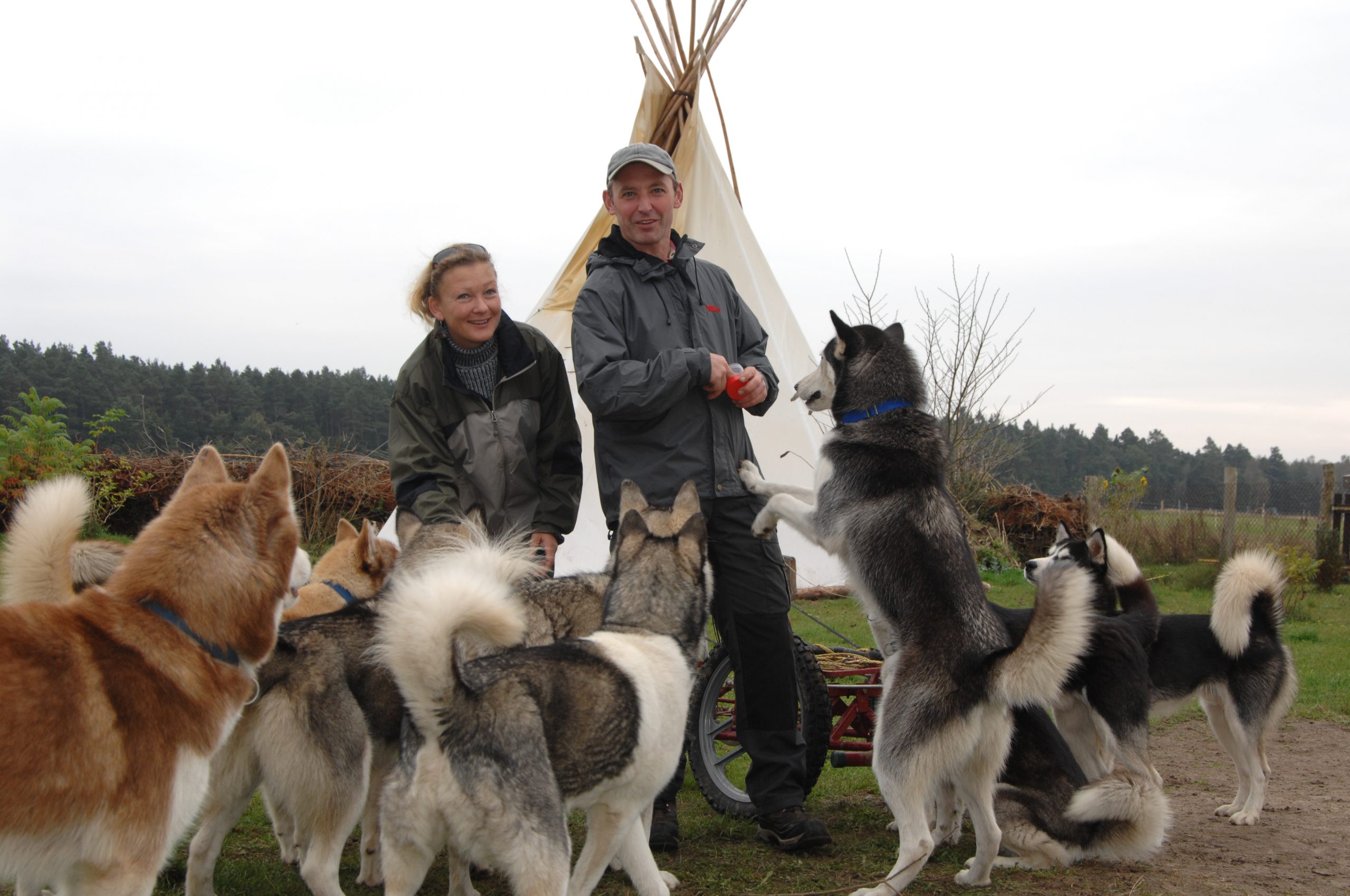 Husky Farm
Ever dreamed of going on a hike with huskies or of taking a dog sledding course?
Just two villages nearby, Claudia Wagner and Elmar Fust live with more than 20 huskies and offer a range of exciting experiences for dog lovers. Especially for teams it's a great trust-building exercise!
www.freizeit-mit-huskies.de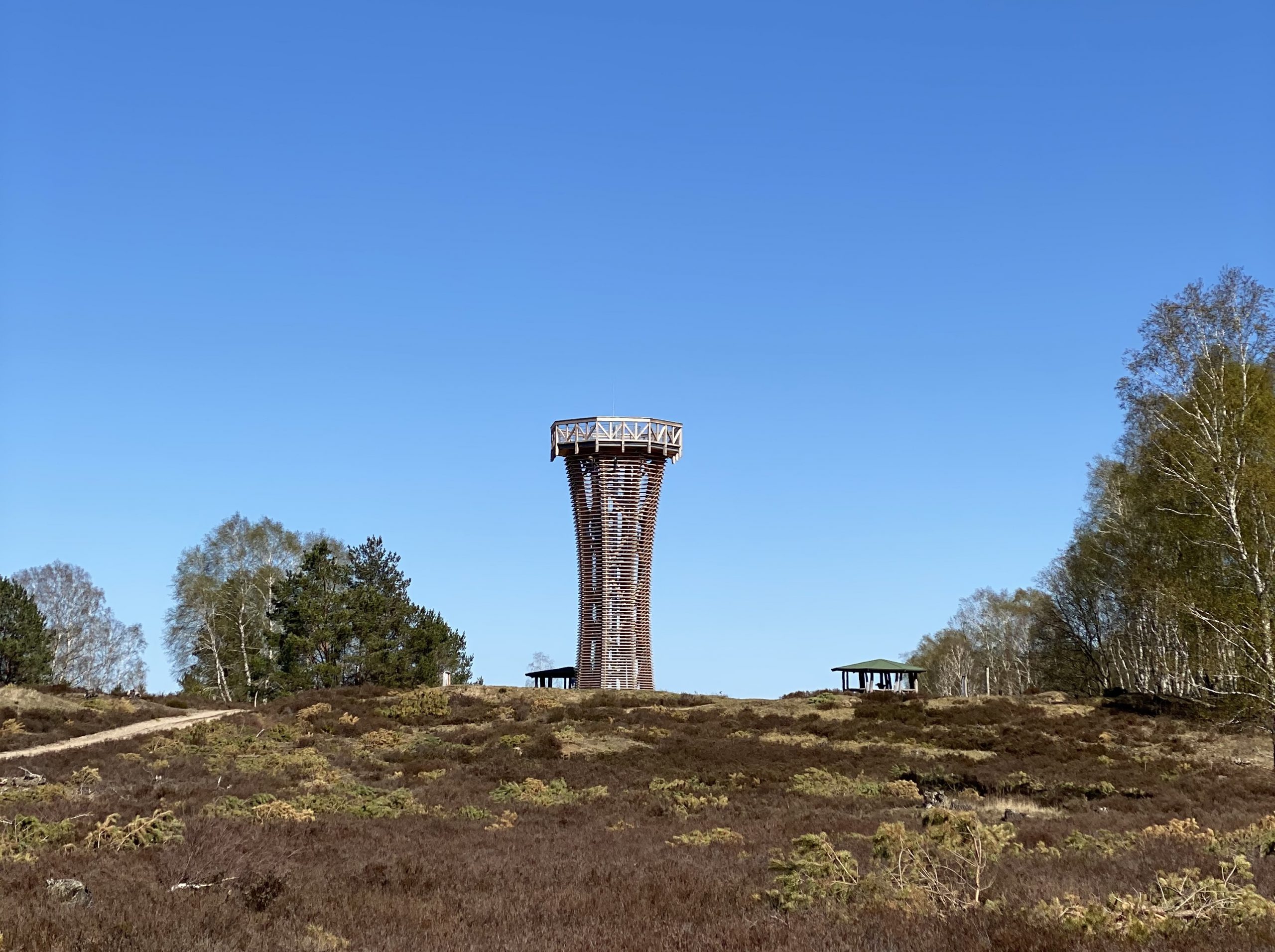 Sielmann tower and the Kyritz heath
Sielmann tower and the Kyritz heath
Just 75 stairs and you will reach the most magnificent view of the Ostprignitz! Beforehand you will take an inspiring walk through the heath, which is especially extraordinary in full bloom during Indian summer.
The tower is located on Heinz Sielmann Hill and is looked after by the Heinz Sielmann Foundation.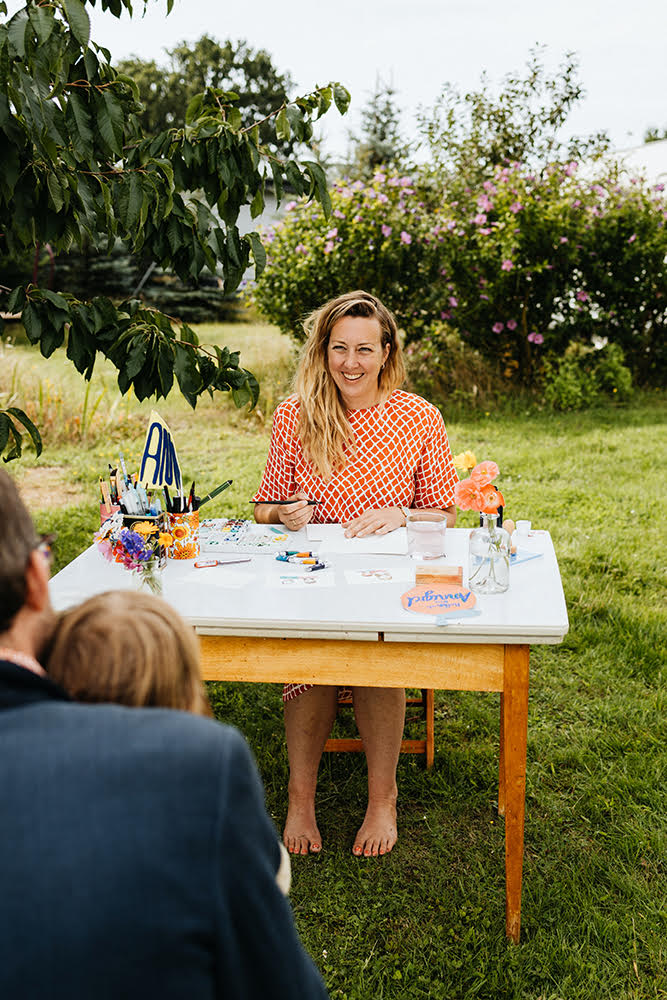 Live Portraits at the Kemper Hof
Live Portraits at the Kemper Hof
Annegret Richter – a trained illustrator and designer – comes to the Kemper Hopf for your event/seminar/offsite or wedding. She portrays small and larger groups – in a casual watercolor style. A very special memory for your very special time with us!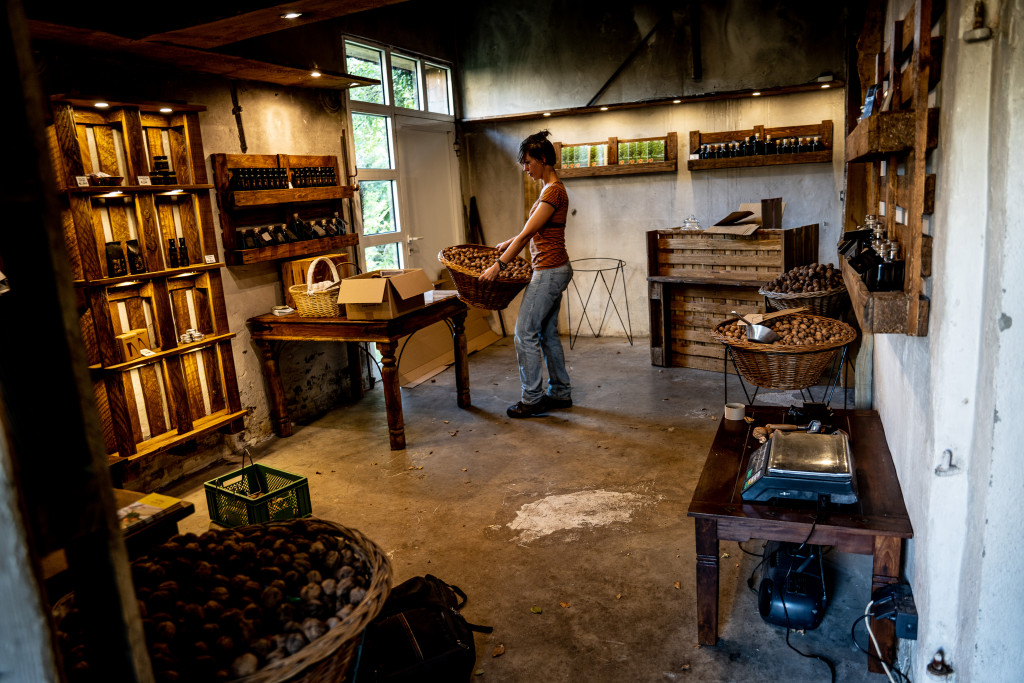 Walnut production Böllersen
Walnut production Böllersen
Immerse yourself in the fascinating world of walnuts!  Vivian Böllersen and her team specialize in walnut cultivation and offer comprehensive advice while selling grafted young plants and regional walnut products. This visit will enrich your senses and is only half an hour's drive from the Kemper Hof.
www.walnussmeisterei.de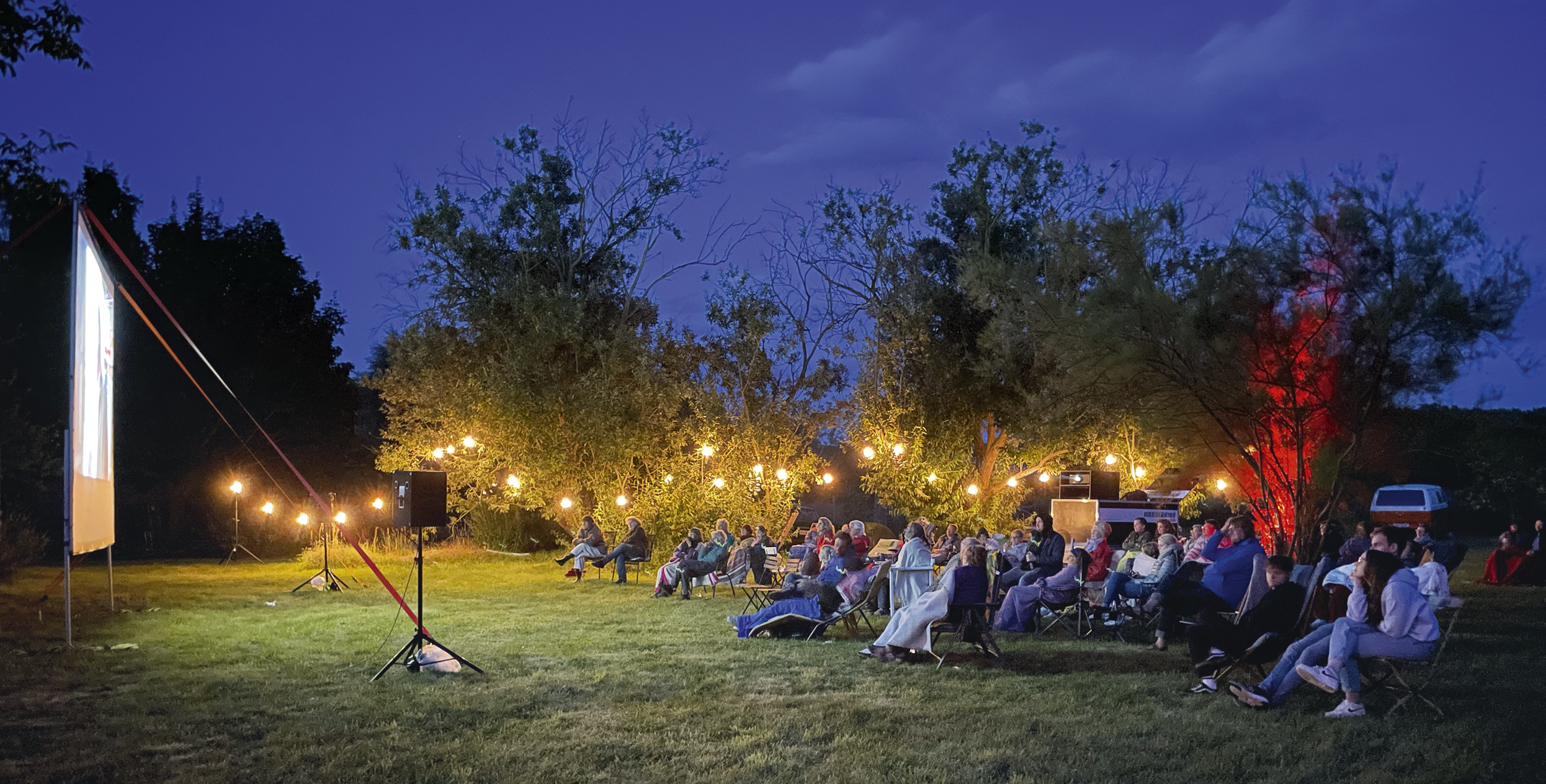 A night at the movies at the Kemper Hof
A night at the movies at the Kemper Hof
The hop on – hop off- cinema is happy to drop by and put on an exceptional and unforgettable movie night for you in the garden or the old barn.
Please give Matthias Jankowiak three weeks notice to organize this special event and don't forget to bring some Popcorn.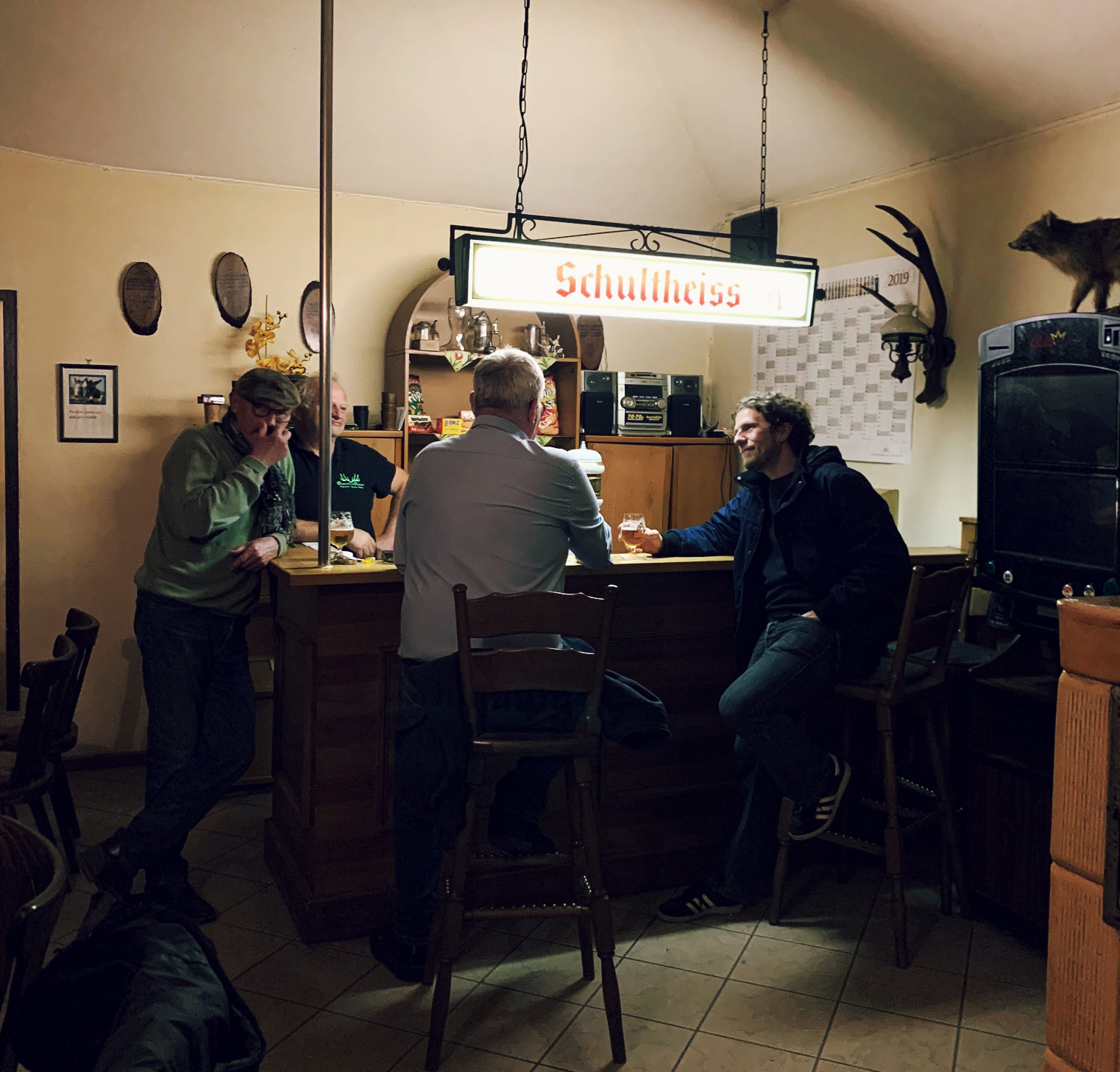 The last surviving bar
Zum Parkhaus is one of its last kind in Brandenburg! Its a very local and authentic bar – and you will arrive there by foot in only five minutes. Rainer has been running the pub for 30 years! You will find cheap beer and will be allowed to smoke – even inside! There is nowhere to find for more information online because Rainer doesn't have a website.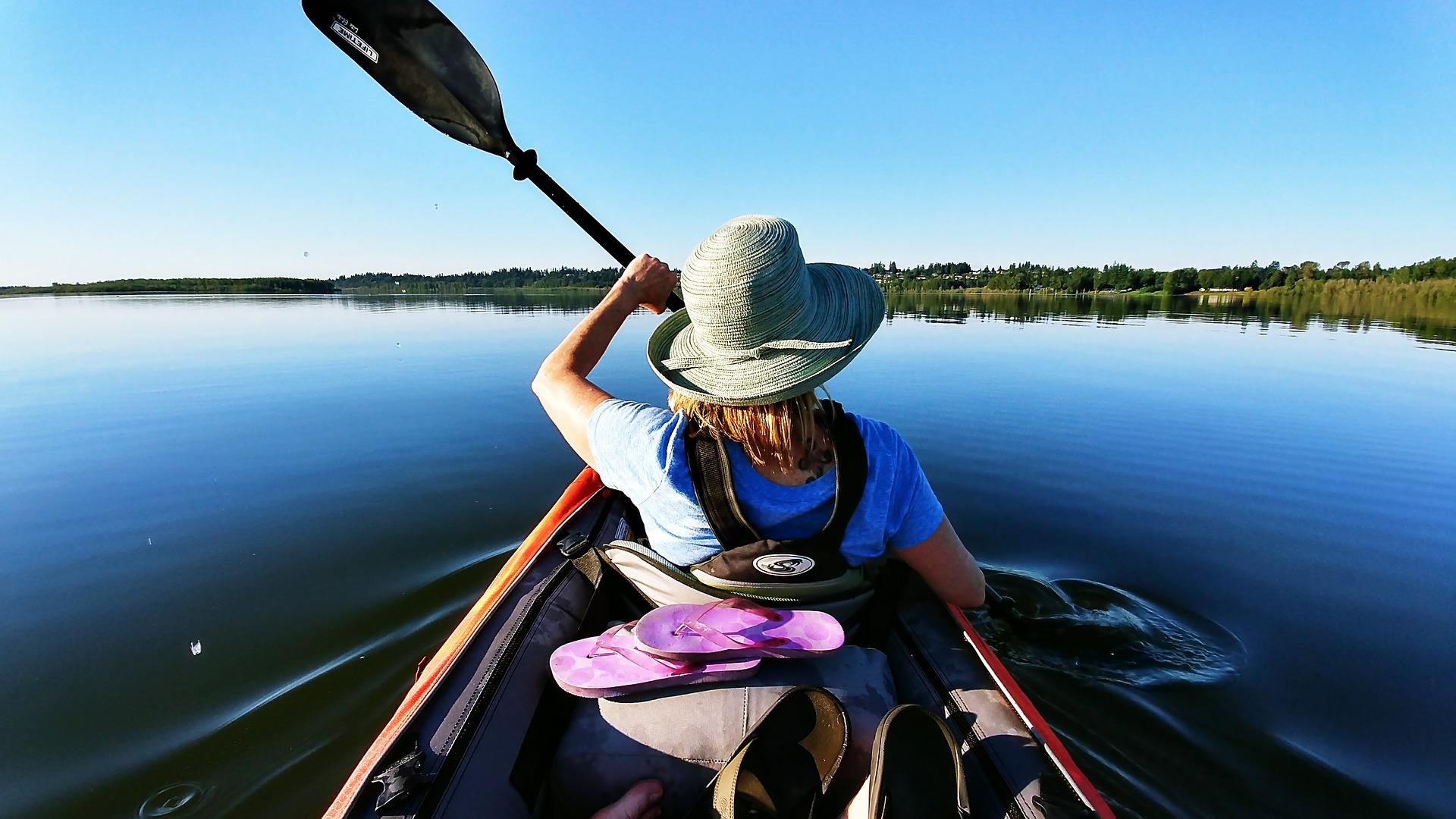 Paddleboarding in Neuruppin
Paddleboarding in Neuruppin
For a little adventure, head to Neuruppin Lake for some paddleboarding and canoeing. With 14 kilometers, Neuruppin Lake is the longest in Brandenburg. Rental bikes are also available.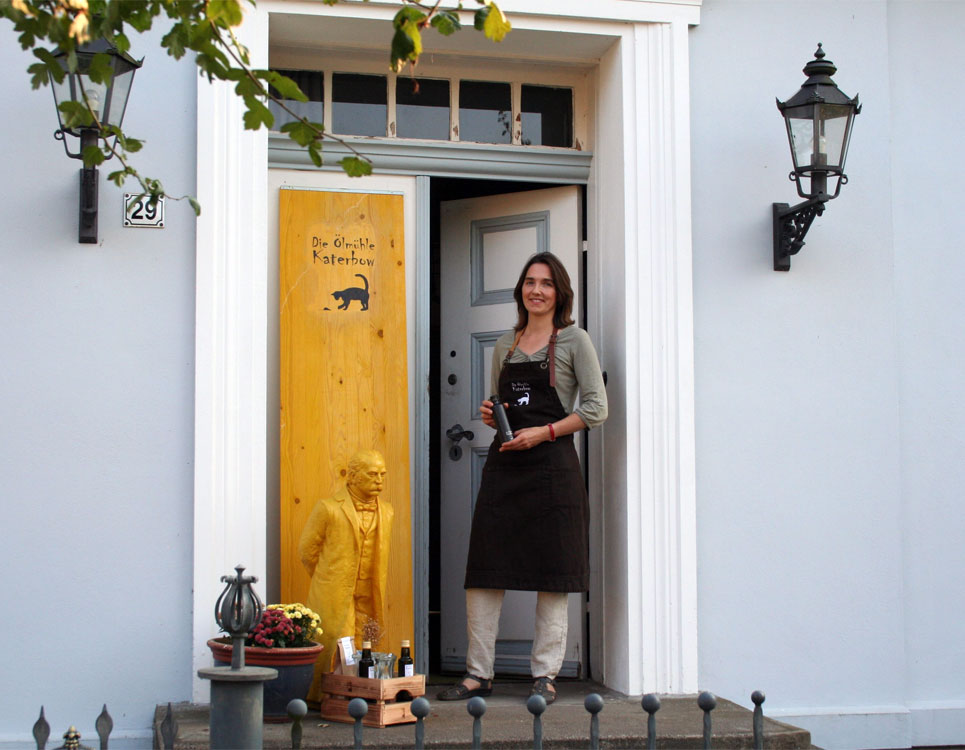 The Katerbow oil mill
In the neighboring village, Anke and Henrik Stahmer press the most delicious oil. Take a tour of Ölmühle Katerbow, and let Anke teach you about the art of oil pressing. A tasting is included.
The mill is about a 20-minute walk – right across the field –  from Kemper Hof.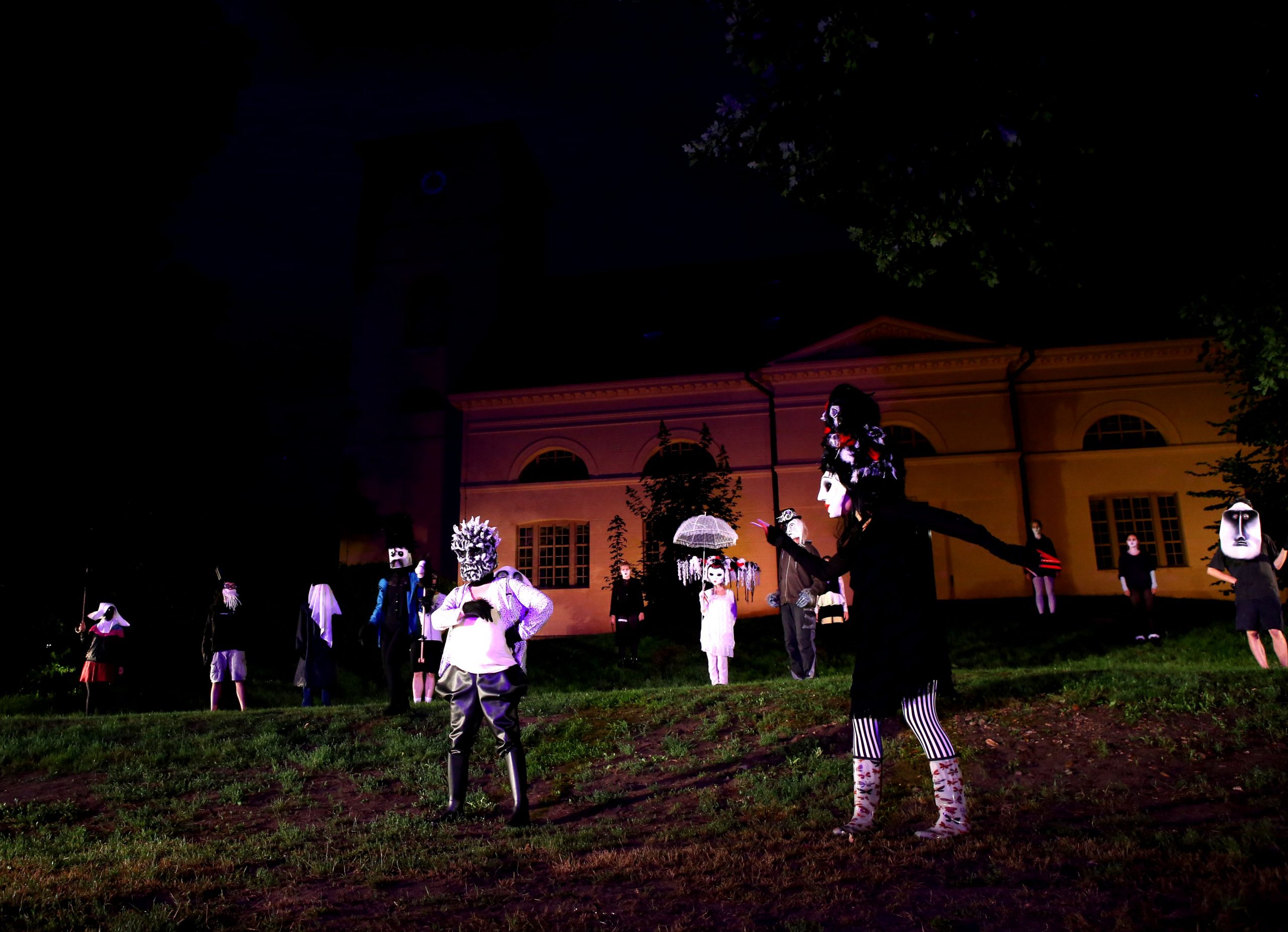 The Summer Theater Festival
The Summer Theater Festival
From June to August, summer evenings are marked by bright costumes and enormous masks in spectacular theater productions at the historic park Netzeband. The event, which has been taking plaxe for 30 years ago, attracts thousands of visitors each year.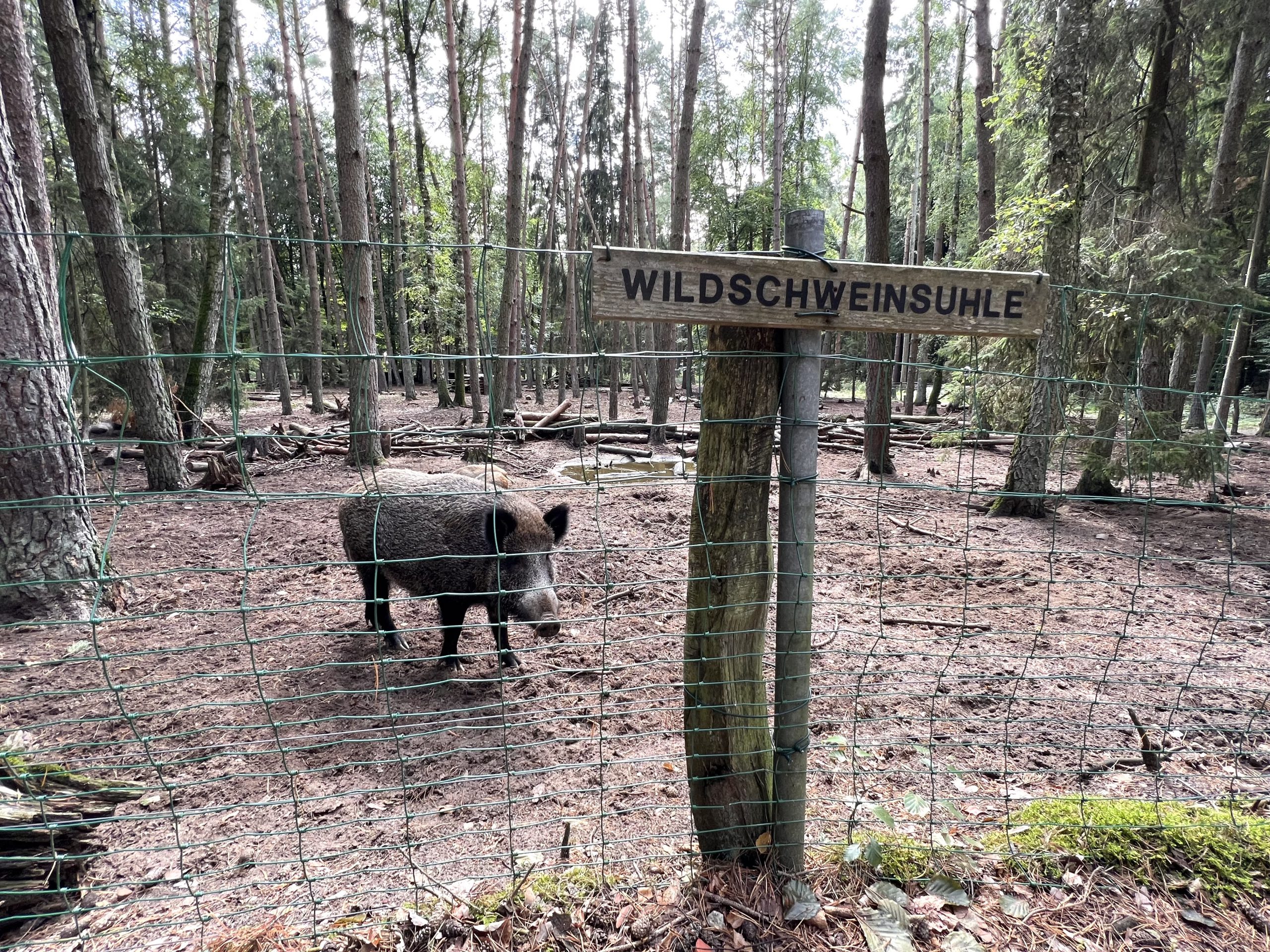 Kunsterspring Wildlife Park
Kunsterspring Wildlife Park
Located in the Ruppin Forest and Lake District – this unique wildlife park has been home to more than 500 animals and 90 different species since 1966.  The deers will eat right out of your hand. But be careful: The wolves can also get dangerously close.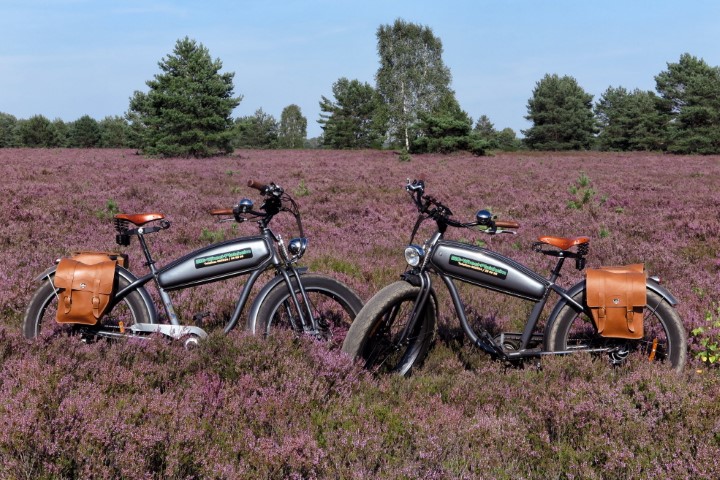 Fat tire bikes
Too lazy to walk? Hop on an electric fat tire bike and drive across the Kyritz-Ruppin meadow. It's a great group activity that's fun for everyone!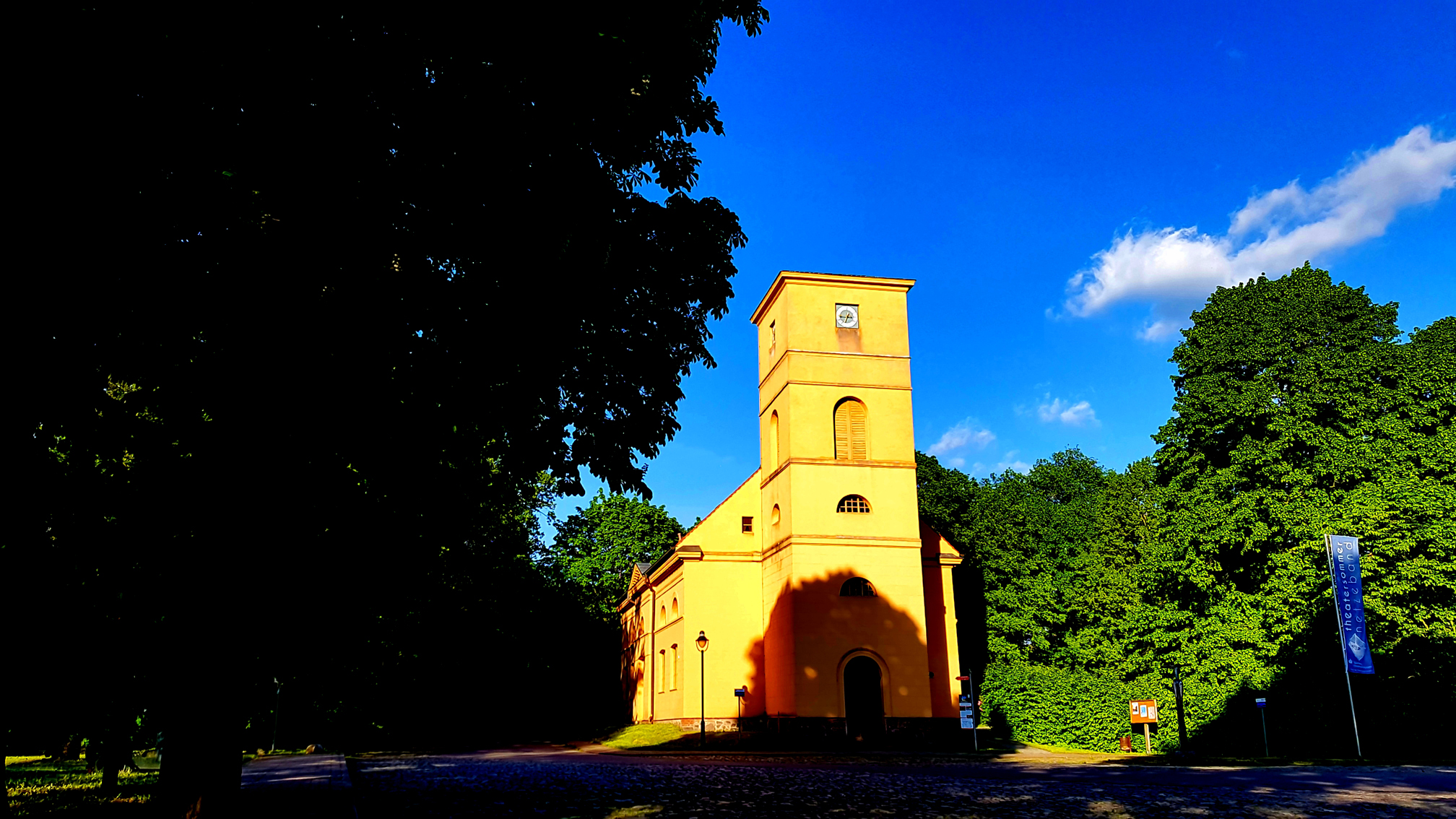 Local venue Temnitz Church
Local venue Temnitz Church
Looking for a venue in the area? Well, look no further. Temnitz Church is located only 5 minutes from Kemper Hof and can be rented for any event, including receptions, weddings or company parties.
Contact Maren Merschmeier for more information.
Temnitz Church, which is run by the Netzeband Culture Association also hosts the legendary annual Summer Theater Festival, and regularly holds concerts, readings, and movie nights.
Der Kemper Hof on Instagram